Congratulations, Coach Tiffany Frazier, on being invited to speak at one of the premier Coaches Clinic in the South. The lineup of speakers for the 13th Annual Mid-South Fastpitch Coaches Clinic, sponsored by Easton, included head coache...
Calvary freshman Sarah Holt "The Bolt" was named the most Outstanding Swimmer at today's LHSAA swimming state championships! Sarah finished the day with THREE gold medals and a new state record in the 100m fly. #HowYouGonnaBeatThat #WeAr...
Congratulations to our ladies 200m Freestyle Relay team for winning a gold medal at today's LHSAA swimming state championships! Liberty Haase (7th grade) Molly McDowell (7th grade) Sarah Holt (freshman) Caroline Horne (sophomore) With...
Something must have been in the air today. On top of the multiple top finishes at the swimming state championships, another one of our amazing students earned a 1st place award. This time, Calvary freshman Joseph Osborne was awarded firs...
Chief Hart and her kindergarten tribe had a great time celebrating the Thanksgiving season. #WeAreCalvary
We are about to share the live stream videos of some of our student-athletes competing in the LHSAA swimming state championships. Stay tuned! Good luck, Cavs! #WeAreCalvary
Calvary families and those interested in learning more about the Academy, come on out Monday night to STEAM Family Fun Night. There will be something for everyone to enjoy and you will have the opportunity to learn more about the great t...
Congratulations to Calvary senior Marissa Reed for signing her scholarship to Northwestern State! #WeAreCalvary
Hey Cav Nation, today is #GAMEDAY! Tonight at Calvary, varsity football hosts Menard in the first round of the LHSAA playoffs. The Touchdown Club will be tailgating in the north endzone and everyone is invited to stop by. Come early, be...
Stay up to date with all the awesome things happening with the student ministry at Calvary Baptist Church....
Building on Success
Discover college success at Calvary with our highly qualified teaching staff. Learn more about earning college credits through Louisiana Tech at the Calvary campus.
Dual Enrollment
---
Student Spotlight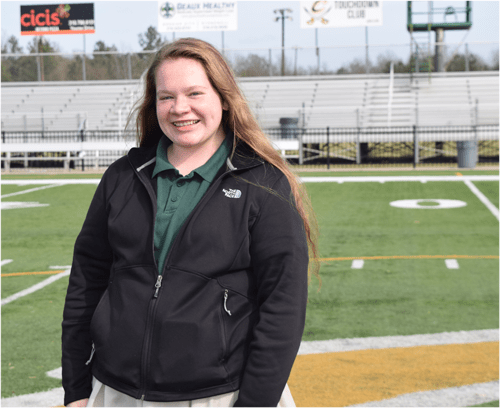 Student of the Year – Lizzy Wilson
---
Magnet-Enhanced Program and Curriculum
CBA has already begun implementation of its new standards-based, enriched program and curriculum. Through collaboration and professional development, teachers are continuously learning new ways to provide for academic rigor, and to incorporate critical thinking skills into daily lessons. We strive to develop our students' abilities to analyze, evaluate, and create – ultimately to think!

Our goal is to prepare our students not only to be competitive in our world's college and career domains, but also as described in Calvary's mission statement: "To be arrows of truth and light." With the support of new "BJU Press" materials, teachers will be prepared to aid Calvary students in their development of a biblical worldview perspective.
---
Experience Calvary
Here at Calvary, we also extend our growth outside of the classroom and off the court. Every week we join together in worship and fellowship. We also give back by serving our community and each other.
---
Visit Calvary Baptist Church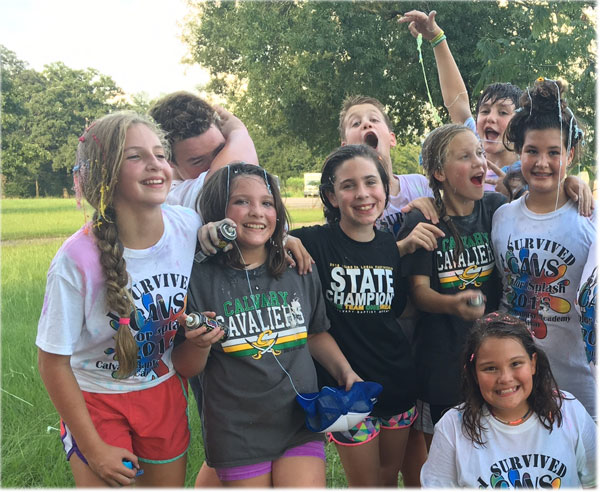 Apply Today
For more information about joining Calvary, see our registration packet for the 2017-2018 school year. Furthermore, if you would like a campus tour, please contact the school office by phone or complete the form on our contact page.
Admissions