Spirit Days
School will resume Thursday, January 18. We will have Spirit Days on both Thursday and Friday this week.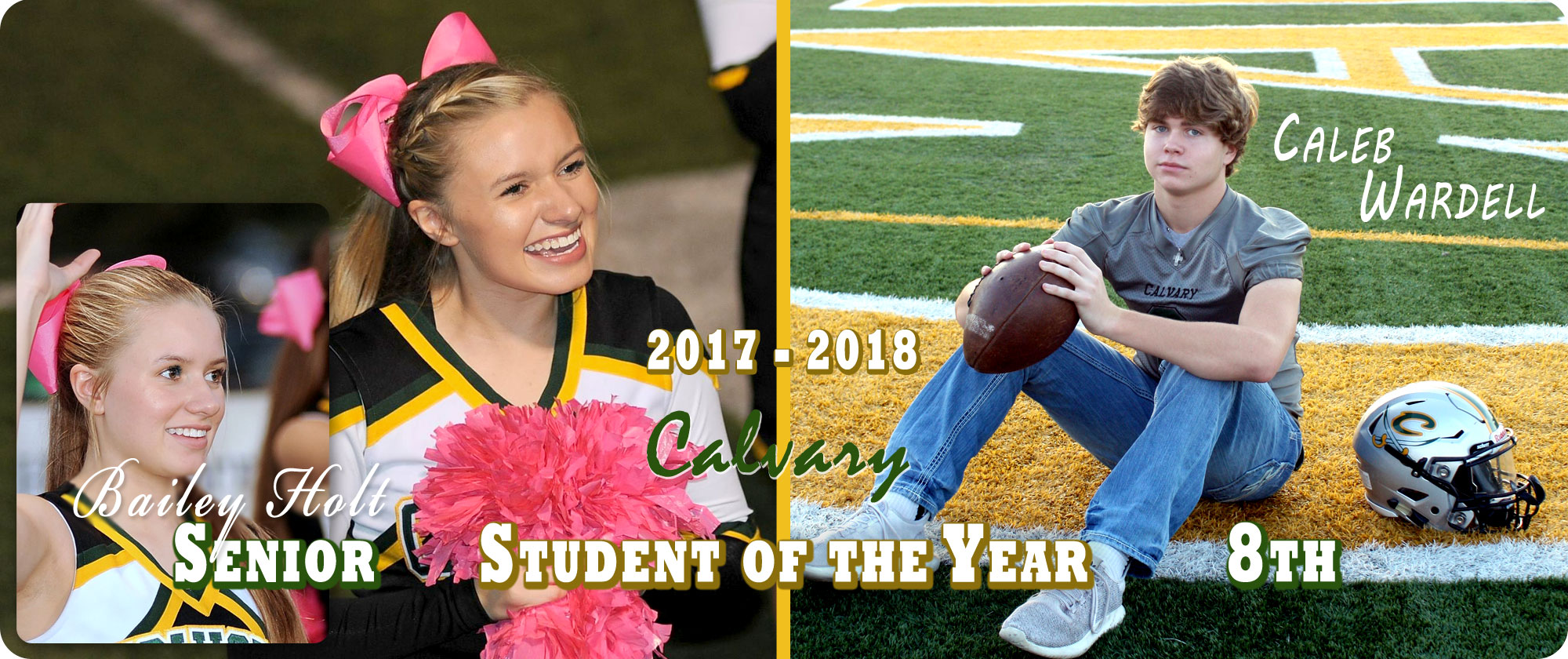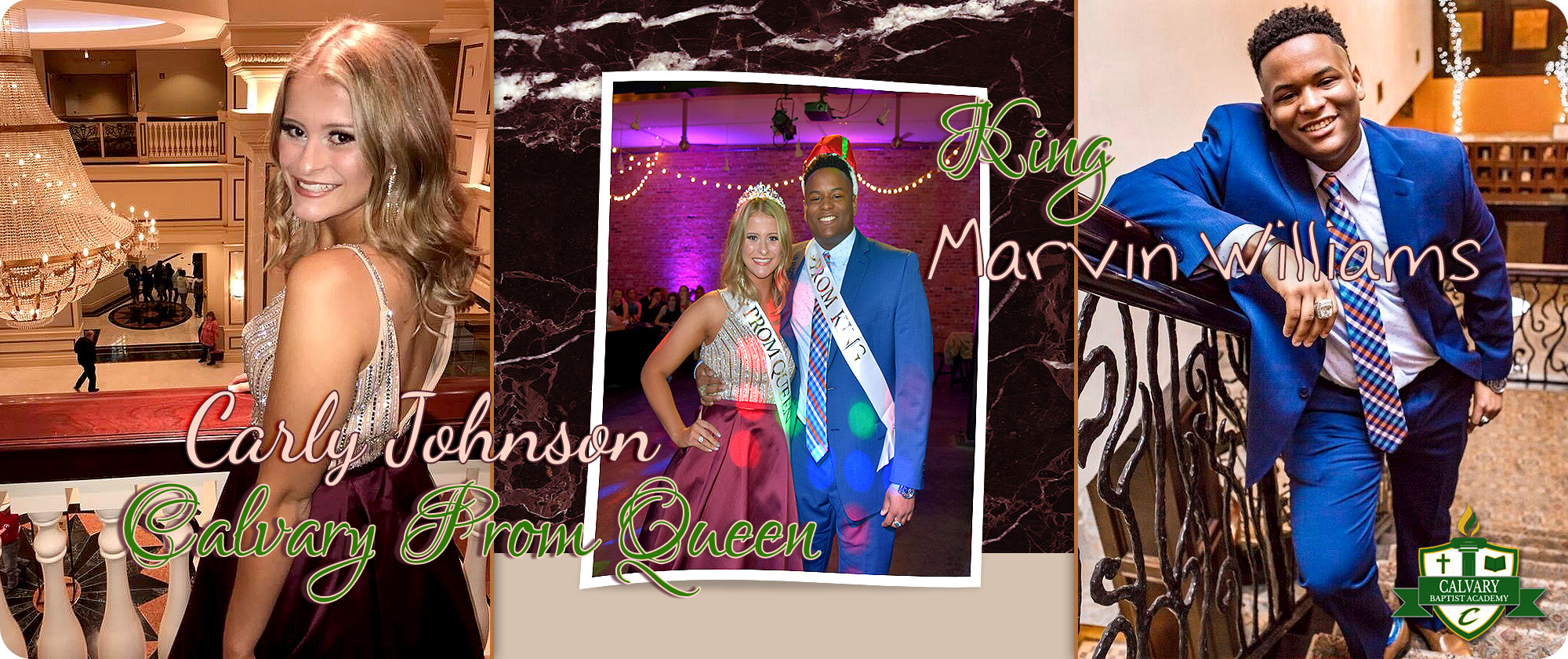 Good luck to Calvary graduate Nathan Jeansonne and his fellow LSU Tigers men's golf team as they compete in the final day of the NCAA Regional Championship in Stockton, CA. LSU came into the regional tournament as the #1 seed and are ran...
Happy Mother's Day to all the amazing and beautiful mommas in our Calvary family! You are God's greatest blessing here on earth, and the closest example that we have to Christ's unconditional love and servanthood. "...do not forsake...
Congratulations to one of our Calvary high school teachers, Mrs. Kimball, for completing her Master of Education degree! Mrs. Kimball graduates today from The Graduate School of Education - Covenant College. Help us celebrate with her...
We are proud to announce the selection of three more of our amazing Calvary students to the ACADEMIC All-State team of their respective sport. Maddie Garner and Jenna Fielder were named to the Class 2A Tennis Academic Team. In order to b...
More #BigGradesBigPlays! Congratulations to these five senior ladies for exemplifying the true meaning of a STUDENT-athlete by being named to the Class 2A ACADEMIC All-State team. No other school in Bossier, Caddo, or Desoto Parish had m...
If you weren't able to make the trip to Baton Rouge to support our varsity baseball team, you can still watch their state quarterfinals series live online at www.dunhamlive.net Tonight's broadcast will begin at 5:50. Go, Cavs! #WeAreCal...
We are a week late, but the celebration is still one that is worthy to be had! Help us congratulate Calvary sophomore Andrew Otzenberger on his tennis state championship! Andrew went undefeated throughout the entire state tournament! D...
Be sure to come out to ArtBreak tomorrow to support our awesome Calvary students! The Shreveport Regional Arts Council's Annual ArtBreak Festival is the largest showcase of Student Art programs in the South, featuring more than 100...
We want to invite all families, Calvary and non-Calvary alike, to attend our Cookout in the Courtyard this Saturday (April 14) to meet our candidate to be the new student campus pastor. Allen Flood and his family will be here to meet fam...
Have you heard about Calvary's new magnet-enhanced program and curriculum? We will be hosting a K/1st/2nd grades showcase on the mornings of April 6, 18, & 20. We would love to show your family our new STEM lab and all of the amazing new...
Building on Success
Discover college success at Calvary with our highly qualified teaching staff. Learn more about earning college credits through Louisiana Tech at the Calvary campus.
Dual Enrollment
---
Magnet-Enhanced Program and Curriculum
CBA has already begun implementation of its new standards-based, enriched program and curriculum. Through collaboration and professional development, teachers are continuously learning new ways to provide for academic rigor, and to incorporate critical thinking skills into daily lessons. We strive to develop our students' abilities to analyze, evaluate, and create – ultimately to think!

Our goal is to prepare our students not only to be competitive in our world's college and career domains, but also as described in Calvary's mission statement: "To be arrows of truth and light." With the support of new "BJU Press" materials, teachers will be prepared to aid Calvary students in their development of a biblical worldview perspective.
---
Experience Calvary
Here at Calvary, we also extend our growth outside of the classroom and off the court. Every week we join together in worship and fellowship. We also give back by serving our community and each other.
---
Visit Calvary Baptist Church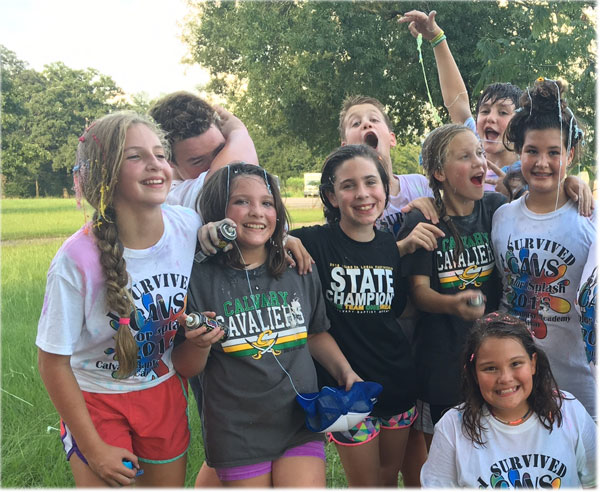 Apply Today
For more information about joining Calvary, see our registration packet for the 2018-2019 school year. Furthermore, if you would like a campus tour, please contact the school office by phone or complete the form on our contact page.
Enrollment