The Lady Cavs softball team received their 2017 state championship rings during halftime of last night's football game. Congratulations to these awesome young ladies and their coaches!...
Attention Cav Nation! Check out this great opportunity to show your Calvary pride by ordering a customized yard sign or car decal. You can pick up an order form from the school office or you may print one from the following link: http:/...
Calvary's new Athletic Director and head football coach, Rodney Guin, was spotlighted in the latest issue of SB Magazine! We are extremely blessed to have such an honorable man leading our athletics program here at Calvary....
Today's chapel speaker...
We want to congratulate and send best wishes to Calvary graduate Sam Burns as he officially begins his career as a professional golfer today. Sam is coming off an outstanding season with LSU, where he received the Jack Nicklaus Award (be...
Are you ready for some football?! Come out to Jerry Barker Stadium on the CBA campus tomorrow night to support our awesome high school ladies as they step onto the gridiron to compete for their respective grade levels in a round of fun ...
Wake up, Cav Nation! Today is #ChapelDay! We can't wait to worship together and hear God's word for us today.
Good morning, Cav Nation! Today is #GAMEDAY! Calvary's varsity football team will travel to Farmerville tonight to take on Union Parish High School. Kickoff is at 7:00. Can't make the game? Don't worry! You can catch the radio broadcast ...
Building on Success
Discover college success at Calvary with our highly qualified teaching staff. Learn more about earning college credits through Louisiana Tech at the Calvary campus.
Dual Enrollment
---
Student Spotlight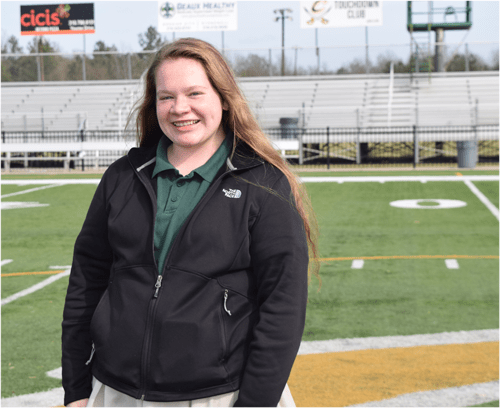 Student of the Year – Lizzy Wilson
---
Magnet-Enhanced Program and Curriculum
CBA has already begun implementation of its new standards-based, enriched program and curriculum. Through collaboration and professional development, teachers are continuously learning new ways to provide for academic rigor, and to incorporate critical thinking skills into daily lessons. We strive to develop our students' abilities to analyze, evaluate, and create – ultimately to think!

Our goal is to prepare our students not only to be competitive in our world's college and career domains, but also as described in Calvary's mission statement: "To be arrows of truth and light." With the support of new "BJU Press" materials, teachers will be prepared to aid Calvary students in their development of a biblical worldview perspective.
---
Experience Calvary
Here at Calvary, we also extend our growth outside of the classroom and off the court. Every week we join together in worship and fellowship. We also give back by serving our community and each other.
---
Visit Calvary Baptist Church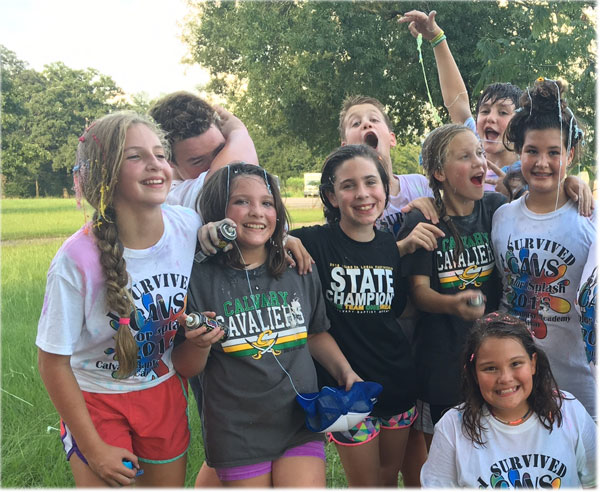 Apply Today
For more information about joining Calvary, see our registration packet for the 2017-2018 school year. Furthermore, if you would like a campus tour, please contact the school office by phone or complete the form on our contact page.
Admissions