Friday's Girls' Basketball game against Magnolia has been cancelled. The Boys' Basketball game has been changed to 6:00pm. (Friday, Jan 17)
Parents, If your child did not get a Yearbook supplements for the 2019 book, the completed 2019 or 2018 book please go to the main office and pick up your copy at your convenience. 2019 graduates will receive their supplements via mail the week after Thanksgiving.

Building on Success
Discover college success at Calvary with our highly qualified teaching staff. Learn more about earning college credits through Louisiana Tech at the Calvary campus.
Dual Enrollment
---
Magnet-Enhanced Program and Curriculum
CBA has already begun implementation of its new standards-based, enriched program and curriculum. Through collaboration and professional development, teachers are continuously learning new ways to provide for academic rigor, and to incorporate critical thinking skills into daily lessons. We strive to develop our students' abilities to analyze, evaluate, and create – ultimately to think!

Our goal is to prepare our students not only to be competitive in our world's college and career domains, but also as described in Calvary's mission statement: "To be arrows of truth and light." With the support of new "BJU Press" materials, teachers will be prepared to aid Calvary students in their development of a biblical worldview perspective.
---
Experience Calvary
Here at Calvary, we also extend our growth outside of the classroom and off the court. Every week we join together in worship and fellowship. We also give back by serving our community and each other.
---
Visit Calvary Baptist Church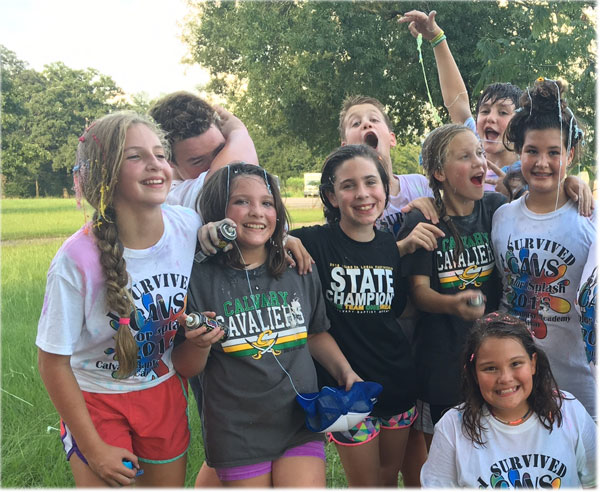 Apply Today
For more information about joining Calvary, see our registration packet for the 2019-2020 school year. Furthermore, if you would like a campus tour, please contact the school office by phone or complete the form on our contact page.
Enrollment