Calvary Tennis
Today's (April 11, 2019) Tennis match has been moved from Minden to here @ Southern Hills @ 3:30PM
---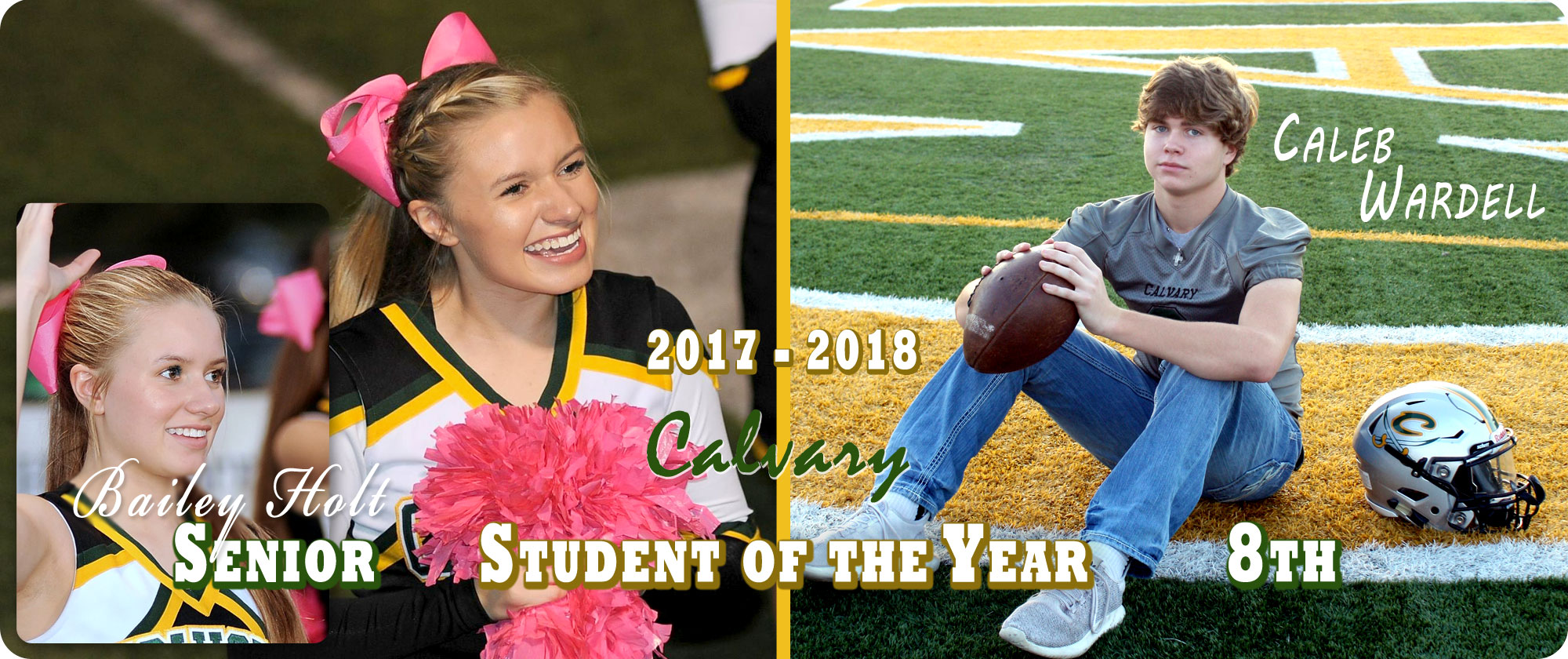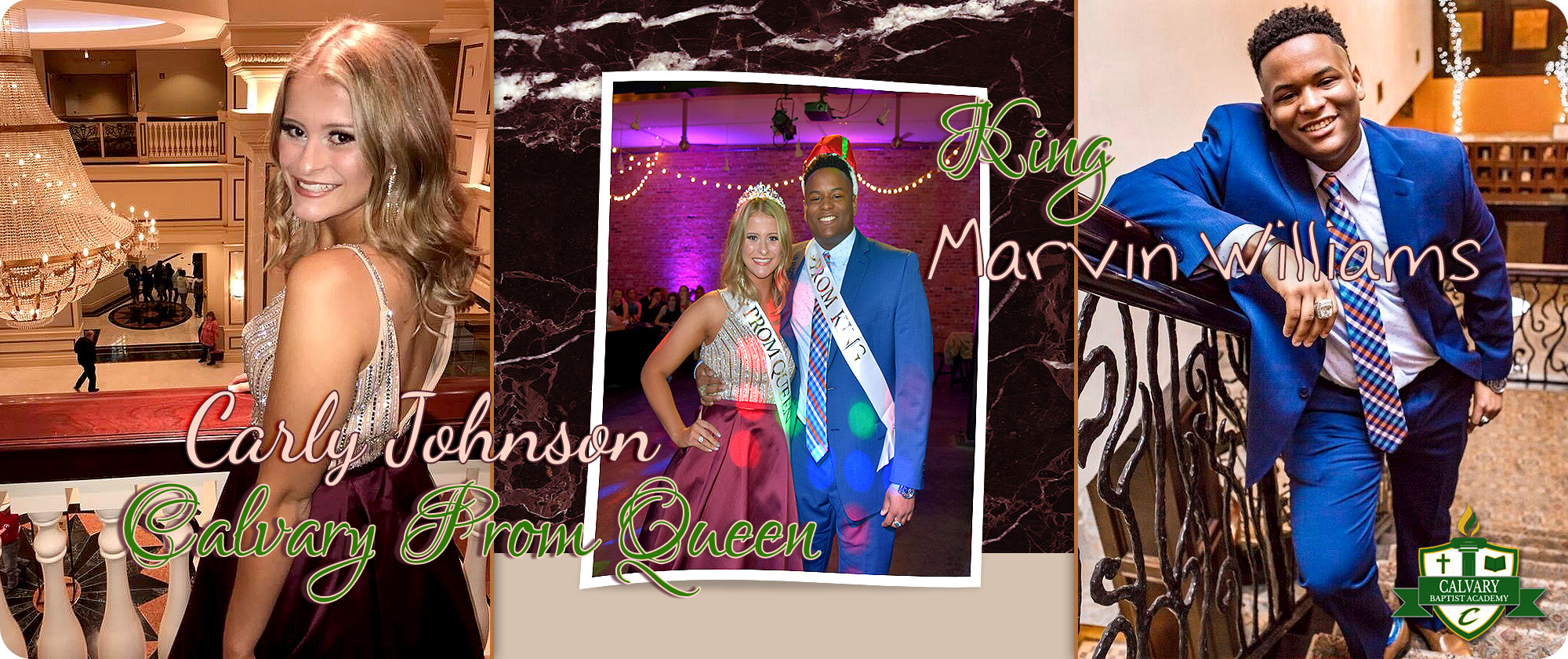 Due to inclement weather in the forecast, Thursday's district championship track meet has been postponed until Friday. The meet will still take place at Mansfield High School....
Baseball update - Freshmen / JV baseball games have been added for tonight vs Carthage, FR 5:00, JV 6:45 at Calvary....
Take me out to the ball game! Calvary baseball's 2019 home opener is tonight at 6:00. Coach Rodney Traweek will be in attendance to throw out the ceremonial first pitch. Come out and support the Cavs! #WeAreCalvary
Baseball update- Today's freshmen and JV baseball games at North Webster have been cancelled....
At Calvary, we are aiming to equip the leaders of tomorrow to be Christ-centered and college-prepared. Our Calvary high school students represented the school extremely well in this past Saturday's Northwest Louisiana Literary Rally. The...
Please join us in celebrating the awesome academic accomplishments of three of our high school seniors. Cayden Jamison, Phillip Legler, and Jayden Tarrance were all named to the ACADEMIC All-State teams in their respective sport. The All...
Varsity golf update- Tomorrow's match has been cancelled due to impending inclement weather....
We are sending our best wishes to the numerous Calvary high school students that are competing in the Northwest Louisiana Literary Rally this morning. This event is the most prestigious academic competition in the state and our...
We invite everyone to come out and support our varsity basketball programs at tonight's Senior Night. The Lady Cavs will wrap their season up tonight against the Lakeside Warriors with a 6:00 tip-off and the boys will follow at 7:30 as t...
This Friday is our first showcase for grades K, 1, and 2. We're excited to meet you and share why there's never been a better time to be part of the Calvary family. #WeAreCalvary
Building on Success
Discover college success at Calvary with our highly qualified teaching staff. Learn more about earning college credits through Louisiana Tech at the Calvary campus.
Dual Enrollment
---
Magnet-Enhanced Program and Curriculum
CBA has already begun implementation of its new standards-based, enriched program and curriculum. Through collaboration and professional development, teachers are continuously learning new ways to provide for academic rigor, and to incorporate critical thinking skills into daily lessons. We strive to develop our students' abilities to analyze, evaluate, and create – ultimately to think!

Our goal is to prepare our students not only to be competitive in our world's college and career domains, but also as described in Calvary's mission statement: "To be arrows of truth and light." With the support of new "BJU Press" materials, teachers will be prepared to aid Calvary students in their development of a biblical worldview perspective.
---
Experience Calvary
Here at Calvary, we also extend our growth outside of the classroom and off the court. Every week we join together in worship and fellowship. We also give back by serving our community and each other.
---
Visit Calvary Baptist Church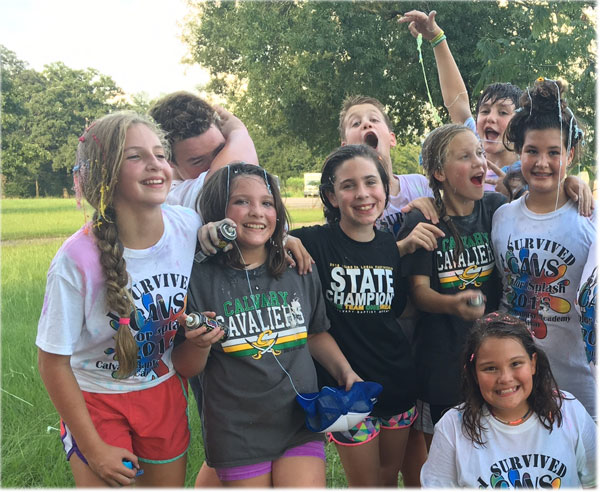 Apply Today
For more information about joining Calvary, see our registration packet for the 2019-2020 school year. Furthermore, if you would like a campus tour, please contact the school office by phone or complete the form on our contact page.
Enrollment