C alvary Baptist Academy is a K - 12 Christian School founded in 1970 by Calvary Baptist Church. Calvary Baptist Academy is a fully accredited K-12 private Christian school by the Louisiana State Department of Education and is also approved and recognized by the Board of Elementary and Secondary Education, better known as the BESE board. Calvary is also accredited by AdvancEd, formerly known as the Southern Association of Colleges and Schools (SACS). Calvary Baptist Academy is an equal opportunity educational agency employer and does not discriminate or deny services on the basis of race, color, national origin, sex, handicap, and/or age.
---
---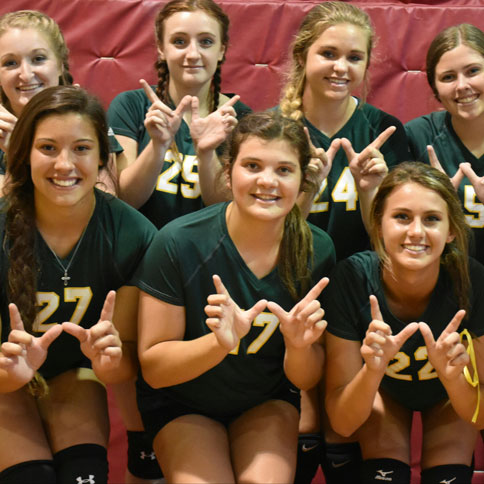 ---
We emphasize academics and a steadfast determination to see your child grow in the Lord. Your child will attend daily Bible classes and weekly dynamic worship services, and will be challenged to walk a Christ-centered lifestyle. Physical education and athletics are also very important. Your child will enjoy the finest athletic facilities and the highest quality training available in their chosen sport. You can be assured that we are doing our very best to give your child the tools needed to succeed in every area of life. Calvary Baptist Church was established to connect people for Christ for life. The academy is one of many ministries of our great church. If you and your family are not regularly attending a local church we encourage you to do so. We believe that every family's spiritual health depends on them being connected to a local church.
Calvary's success can only be attributed to the Lord. He has been faithful and generous and all the glory goes to him. We are excited that together we will enjoy God's blessings at Calvary for many years to come.
---